One of the most important concepts to understand in investing is compounding, the process that builds your investments through using your investment earnings to produce more earnings. Let's walk through a simple example to illustrate what I mean. Let's say you invest $100 and earn annual interest of 10% on your investment. After 1 year, you will have $110. After two years, you will have not $120, but $121 because you are now earning interest on an extra $10. Each year that interest compounds to help your investment grow even more. Compounding can be your best friend if you let it work for you.
Now, let's take a more complex example to illustrate the power of compounding. Let's say there are three friends, Earlybird Emily, No-Hurry Nancy, and Procrastinator Peggy. They are college roommates, have just graduated, and they decide that they each want to be a millionaire by the time they turn 65. At age 22, Emily starts saving $4,000 every year right away. Nancy doesn't feel like she can afford to save until she has more income, so she waits 10 years. Peggy loves to spend money, feels like she will get around to investing at some point, and ends up waiting 20 years before she starts. For Nancy and Peggy to be millionaires at the same time as Emily, Nancy must invest $8,400 annually, and Peggy $18,700 annually.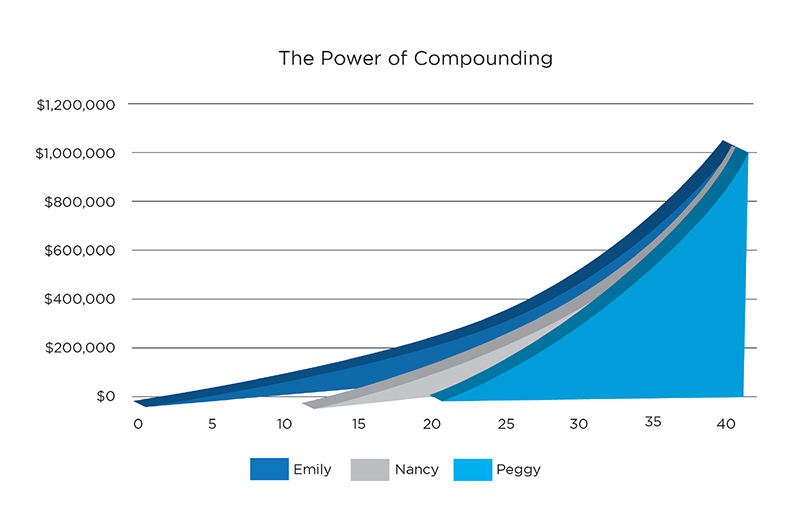 By the time they are 65 years old, Emily will have invested a total of $173,000, Nancy $277,000 and Peggy $430,000! Peggy's procrastination cost her $256,000 because she didn't have the time to let compounding work for her as much as Emily did.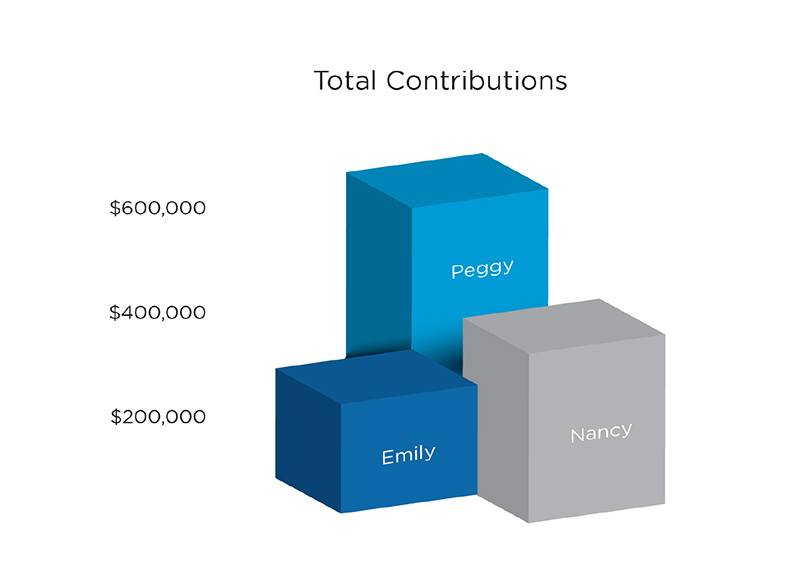 I think this example proves two important points about compounding:
When it comes to investing, the earlier the better. If possible, start early. Give compounding enough time to maximize your investment earnings.
Better late than never. Even though Peggy waited 20 years, she still used compounding to turn $430,000 into $1,000,000. If you are late to investing, you can still take advantage of compounding. The worst thing to do when it comes to investing is nothing.
Whether you are an Earlybird, No-Hurry, or Procrastinator investor, compounding is a tool that will help your investments grow to ensure you meet your investment goals. And, I can show you how to use it to your advantage.
If you have any questions about investing or are wondering how you can get started, I would be happy to meet with you for a no-cost consultation. You can e-mail me at
gleest@wtwealthmanagement.com
or call
(928) 225-2474
.
Sincerely,
Glenn Leest

Click here to view our Disclosure