When WT Wealth Management (WTWM) was born in 2013 we had three simple goals:
Treat every client like a close friend or family member.

Be open and transparent about our investment philosophy, management fees and performance results.

Communicate frequently, using the wide variety of digital methods available today.

The journey from just a single employee on day one to our current team of 14 has been incredibly rewarding. The entire WT Wealth Management Team cherishes the friendships that have been cultivated with clients and co-workers.
We grew the WTWM Team by joining with small firms and select individuals that shared our investment mindset, our approach to client service and our belief in open communication and full transparency. For the select few who joined WTWM, we had dozens of other discussions where the fit was not perfect, and we parted friends. In the end, this slow and diligent process has led to the Team that is assembled before you today.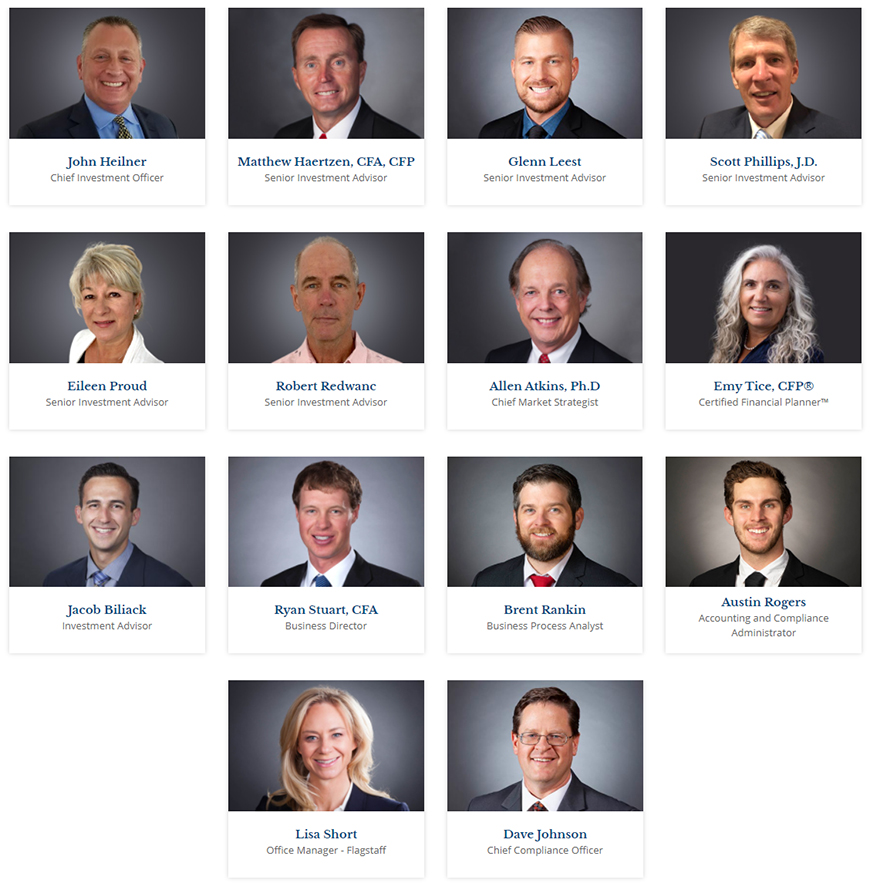 As our business has grown, we have invested heavily in technology, including: investment research tools, portfolio modeling software, Social Security analysis tools, digital communication and reporting, and cyber-security. All of this is designed to make us better advisors to benefit you, our client.
In my travels to visit clients in 2021, it has become apparent that one area where we could improve our communication is in explaining the totality of the team behind the firm. The investment results generated in a challenging year like 2020 were a result of our entire team – the investment committee working jointly with each individual advisor -- for you, our client.
We have the most engaged, professional and competitive investment committee I have ever been part of. The committee includes myself, as Chief Investment Officer (CIO), one current and one recently retired professor from Northern Arizona University – one of which is a Certified Financial Planner (CFP) and the other a PhD in Finance, a Chartered Financial Analyst (CFA), a Chartered Market Technician (CMT) candidate and our Trading Specialist. This talented group brings together varied experience, unique skillsets, as well as different ideas, biases and opinions to every discussion as we examine the many facets of investing on our bimonthly committee calls.
Just last month we crossed a special milestone, reaching the $300 million mark in client assets under-management. That makes us one of the 30 largest registered investment advisors (RIAs) in Arizona. As we continue to grow towards $500 million and beyond, we remain committed to our daily focus on the close personal connections our advisors have with each client in the WT Wealth Management family. After all, that is what helped us get to where we are in the first place.
None of this could have been possible without you, the people we serve every day. Every time you provide a referral, we are truly flattered. While we are the first to admit that not every decision we make is perfect, our business is less about perfection and more about providing trustworthy service, fiduciary care (i.e., looking out for your best interests), communication as a priority, transparency about your returns and management fees, and delivering measurable results.
Thank You!