April 2019 Special Market Update
In 1977 the artist, Meatloaf, brought us a memorable ballad entitled, "Two Outta Three Ain't Bad".
March 2019 brought us news that "two outta three" persistent, macroeconomic and geopolitical headwinds for US equities had been lifted:
The threat of rising interest rates, and


The uncertainty of what would be contained in Special Counsel Robert Mueller's report on the pre-election activities of President Trump.


Left unresolved, as yet, was the US/China trade war.
Rising Interest Rates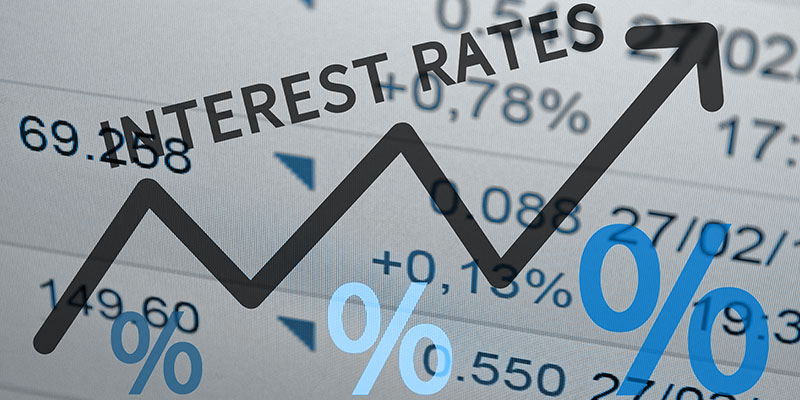 The first persistent headwind was the threat of rising interest rates at the hands of the Federal Reserve.
At the conclusion of the Federal Open Market Committee's (FOMC) two-day policy meeting on March 20th, the Committee announced no changes to its target range for the Fed funds rate of 2.25%-2.50% and indicated that since it met in January, "the labor market remains strong but that growth of economic activity has slowed from its solid rate in the fourth quarter," and that, "Recent indicators point to slower growth of household spending and business fixed investment in the first quarter." As well, in a surprising move, the Committee scaled back its projected rate increases, known as the "dots plot", to zero for the remainder of this year, and only one for 2020.
Market participants finally had confirmation that without a sharp spike in growth or inflation the Fed was done with interest rate hikes for 2019 and 2020 would remain calm as well.
In his scheduled press conference after the statement, Chairman Jerome Powell said that the U.S. economy is in a "good place", and is expected to grow at a solid pace this year along with reiterating that it "will be patient as it determines what future adjustments to the target range for the federal funds rate may be appropriate."
Special Counsel Robert Mueller

The second persistent headwind was the uncertainty surrounding the US Presidency - particularly whether certain investigations might ultimately lead to impeachment proceedings.
This was addressed in March with the long anticipated release of Special Counsel Robert Mueller's Report on then-candidate Donald Trump's activities preceding the 2016 Presidential Election.
Special Counsel Mueller and his staff thoroughly investigated allegations that members of Trump's presidential campaign, conspired with the Russian government in its efforts to interfere in the 2016 U.S. presidential election, or sought thereafter to obstruct the related federal investigations. The investigation did not find that the Trump campaign or anyone associated with it conspired or coordinated with Russia in its efforts to influence the 2016 U.S. presidential election.
As to obstruction-of-justice concerns, the Special Counsel did not draw a conclusion - one way or the other - whether the examined conduct constituted obstruction. "While this report does not conclude that the President committed a crime, it also does not exonerate him."
Regardless, the report appears to have quelled pending impeachment talk and calmed troubled political waters. And markets generally love calm waters.
Two Outta Three Ain't Bad

A perfect trifecta, and 3 for 3, would had been a resolution to the US/China Trade War during the month of March. As we know, resolution there is still pending (although the last week of March saw some positive exchanges on the topic).
While global growth concerns abound from China to Europe - based on trade wars or otherwise - there is little doubt that US economic growth has also slowed over the past several quarters. In fact, on March 28th, 4th quarter 2018 US GDP was revised from an early estimate of 2.6% to a final reading of 2.2%.
Nonetheless, we feel that "two outta three ain't bad" and the clear and transparent direction from the Fed, coupled with the calming impact of the Special Counsel's report, can only help domestic equities in the coming months. We continue to believe the US equities market has continued legs on which to expand - particularly if we see strong Q1 earnings and a resolution to the US/China trade war.
In our April White Paper, we plan to explore and expound upon the most recent macroeconomic headwind - the inverted yield curve that first manifested itself on March 22nd. Future white papers will also include a study on the Presidential Election Cycle, as we are now 20 months out from Election 2020
We will continue to keep a close eye on the markets, the economy, and the world in general. A wise, old man once told me that the bus you see is never the one that gets you. It's the bus you don't see. All we can do is keep our head on a swivel and be aware of our financial surroundings.
As always, any decision to invest or change your risk profile should be thoroughly vetted with your financial advisor as to your personal risk tolerance, time horizon and propensity for risk and account fluctuations.