This is the last installment of a series of articles I have been writing on the topic of Financial Freedom.
My wife and I became first-time dog owners in July. Rudy is our 3-year-old Brittany Spaniel. We had never owned a dog before and were hesitant about getting one. Happily, we have settled into our new roles as dog owners and have embraced the added responsibilities, expense and most of all, joy, he has brought into our lives. Rudy's priorities are simple: long walks or bike rides to stretch his legs and explore, time for snuggling and affection, and lastly, good long naps. Following Rudy's example, I have started to simplify my own definition of financial freedom.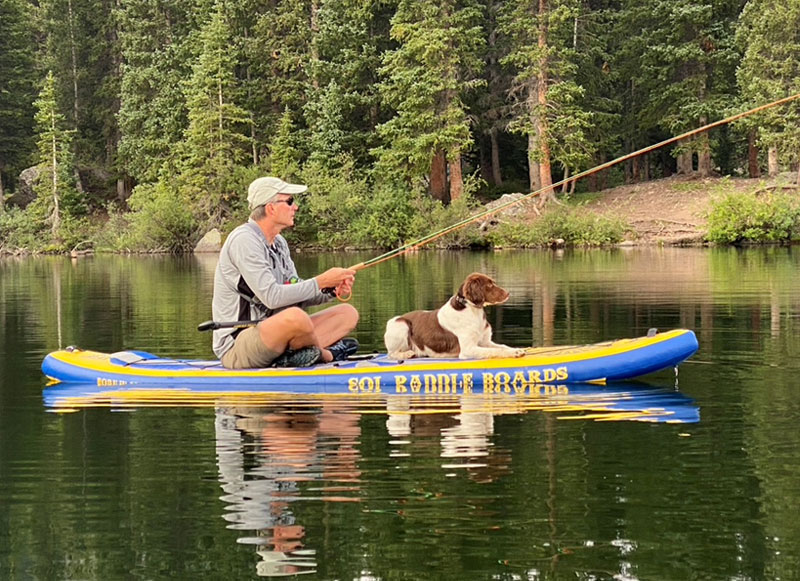 The new dog, Rudy, and me.
In that spirit, I would like to remind you of the definitions from my first
Financial Freedom article
. Have you more clearly defined what level of financial freedom you would like to achieve? Regardless of whether you are looking to eliminate paycheck-to-paycheck living or shooting for that dream retirement, keeping a goal in mind helps you stay focused on achieving the level of financial freedom you desire. Today, I would like to turn our focus to saving.
Make saving the inverse of spending.
The two most recent articles in this series focused on spending and I hope you have taken some of my suggestions to heart (or at least considered them): live below your means, actively practice gratitude for what you do have, and periodically implement spending freezes. If you were able to come up with some extra cash through reduced spending, you now have an opportunity to save those funds so they can help you achieve your financial freedom. The same idea applies to getting a raise or any other unexpected windfalls. Rather than looking for ways to spend the extra money, sock it away by investing so your money starts working for you. This is an excellent place for the two of us to work together to determine the optimal savings vehicle and investment strategy for your extra cash.
Automate your savings.
The best and easiest way to consistently save and grow your investments is to automate your savings. Direct your bank to withdraw a certain amount monthly or every payday to be put into a pre-determined savings or investment account. Then, you don't have to think about it and you can feel good knowing you are regularly saving.
Use the buddy system.
Remember the accountability partner I discussed in
this article
on spending? The same idea applies for saving. I was talking to a friend the other day whose college-age son is pretty prudent with his money. He has been saving for retirement since he was 16 when he got his first job. Not only that, but he is also competing with one of his friends to see who can reach $20,000 in savings first. What a great competition!
Hopefully, you are well on your way to financial freedom. Through both spending and saving strategies, you can control when you achieve that financial freedom. My goal is to support you on that journey. Perhaps you have been able to simplify and clarify your financial priorities just as Rudy has helped me to do. Once that is done, remember to take a good nap.
If you have questions or if you would like to discuss strategies for achieving your financial freedom with me, you can e-mail me at
mhaertzen@wtwealthmanagement.com
or call
(520) 204-1058
.
Sincerely,

Matt Haertzen, CFA, CFP