From Both Sides: Women in Investing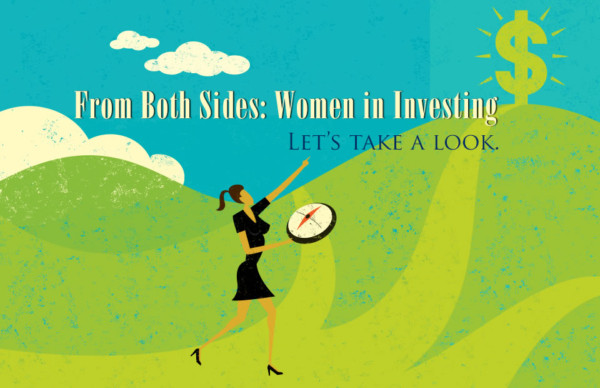 A Q&A with WT Wealth Management's Emy Tice, CFP
Taking a look at generalizations about women and investing, we asked WT Wealth Management's Emy Tice, CFP, her experience on these topics.
Women typically have less saved, due to incomes.
A woman's income can be a reflection of societal imbalance or the lack of career advancement due to choices made for their family, but in general, this seems to be the case.
Women tend to take care of others before themselves, including becoming caregivers for elderly parents.
I would say as far as from the investment side, yes, they probably have less money invested because they do tend to take care of everyone else and aren't quite as self-driven as they are nurturing. And in many cases, wanting to be the provider, and being able to, can work to their financial detriment.
Woman in a household relationship may not have ever been involved with finances and then the husband passes.
I have a client who is in that specific situation. Her husband passed early. She had zero control of their finances. To my detriment, I have helped liberate her. I am still managing her investments for retirement, but she doesn't need my financial planning services anymore. After a year of working through that process with her, she has learned to be financially independent.
Women are generally less willing to take risk in their investing.
It's true that women in general want to take less risk, but I've encountered a few women that are not afraid to be risky with their investments. They are at a level of wealth* that can sustain risk.
In financial planning, we look at protecting your income and protecting any wealth that you have established; the whole big picture of your financial plan. Tax planning, estate planning, insurance planning, and retirement planning are additional services provided beyond investment management. Your financial plan incorporates risk that you are willing and ABLE to endure. For example, a young woman has the ability to take greater risk through an aggressive portfolio because she has time to recover from down markets. However, a woman nearing retirement is not able to handle the same risk level. In either case, the willingness to take risk is considered as well as the ability to take risk. Women should be comfortable with the level of risk they are taking in their portfolios.
* Wealth could be defined as a positive net worth, assets minus liabilities, what you own minus what you owe.
Women may have their own investments, but are just doing what their spouses are doing with them.
[Many advisors] use the same strategy for each client. Retirement and investment planning are not one size fits all.
For example, many women have individual IRAs. An IRA can be setup by anyone that has earned income. Or if a spouse earns enough and you don't work, then the spouse can contribute for you in your individual account. It is typical to see women leaving the investment management choices in these individual accounts to their spouse or their spouse's financial advisor. Because this is an individual account the account owner can choose to have this managed as she desires and can choose her own financial advisor/planner.
The field of financial advising and financial planning is male-dominated. Is this a problem for you in approaching any type of client?
Yes, the field is male-dominated, but no, I don't find it a problem. I've worked in male-dominated fields my entire career as a general manager for a construction firm, teaching in higher education in the finance field, etc.
The CFP Board has an initiative, Women's Initiative (WIN), aimed at addressing this gender imbalance. They refer to it as the "feminine famine." Its website states that "the CFP Board has seen impressive growth in the number of CFP® professionals in recent years. However, the percentage of women has remained flat at 23 percent for at least a decade."
Why did you choose to work for WT Wealth Management?
I want to be able to help people, and that's why I went into financial planning in the first place.
I feel like this company has the client's best interest at heart. We operate under the fiduciary standard, including low fees and tax efficiency–all those things are important. You keep more of your money.
As a woman in financial planning and financial advising, what do you bring to your clients?
A lot of financial advisors won't accept clients without a certain amount of wealth. From my point of view, how do you build wealth if you don't have someone to help you figure out how to set a plan and make it happen? The rich get richer by being able to use a financial advisor and the poor get poorer because they don't have anyone to help them get started.
I feel like women are more trusting of women, but I also feel that women are inclined to be hesitant in making that first call to a financial advisor. I am here to help and hope to provide a safe learning environment for women to understand investments and financial planning and their benefits.
---
If you're thinking about seeking financial investment and/or financial planning advice and you'd like to speak with Emy for a free consultation, contact her at ETice@WTWealthManagement.com.