Let's face it, America's malls face a host of challenges - most having surfaced even before the pandemic began this past March - as shoppers embrace the online experience and the convenience of home delivery. The pace of cultural and technological change during the last 10 months has been unprecedented. Today's post-COVID world is rethinking much that was once familiar and accepted to previous generations. Shopping malls (really the shopping experience in general) are no exception.
As we now emerge into a post-COVID world, industry experts believe malls will need to redesign themselves in order to remain relevant by focusing on safety, completely rethinking the role of the store, embracing and integrating technology to compete with the online experience, and becoming a new multi-purpose destination.
But let's first take a history lesson.
History of Malls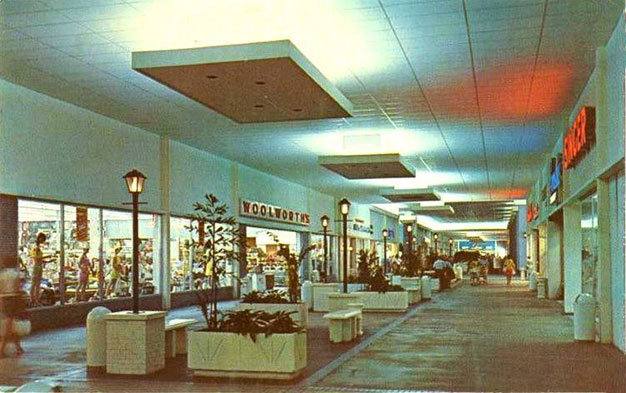 There is zero doubt in our mind that malls, much like movie theaters, are culturally significant and once held a very important spot in our lives. Not only were they a place to shop, but also to gather, meet friends, dine, find entertainment, exercise, spend a rainy day, or even get your picture taken with Santa Claus. It would be a national tragedy to see them disappear.
The first mall in the U.S. was built in 1956 in Edina, Minnesota - a suburb of the Twin Cities of Minneapolis/St. Paul. Known as the Southdale Center mall, it is the oldest climate controlled, fully enclosed mall in the U.S.
Early malls of the 1960's followed the post-movement to suburbia as retailing transitioned away from the dense, commercial, downtown Main Streets into the residential suburbs. This formula (enclosed space with stores attached, away from downtown, and accessible only by automobile) became a popular way to build retail where people lived.
In 1970, there were 30,000 shopping malls in the United States, and according to Statista, by 2018 this number grew to approximately 116,000.
(1)
Shopping malls appeared to be the perfect answer to the insatiable appetite of consumerism during the 1980s and 1990s.
Now, in today's "online' and post-COVID world, that number simply seems like a lot of malls.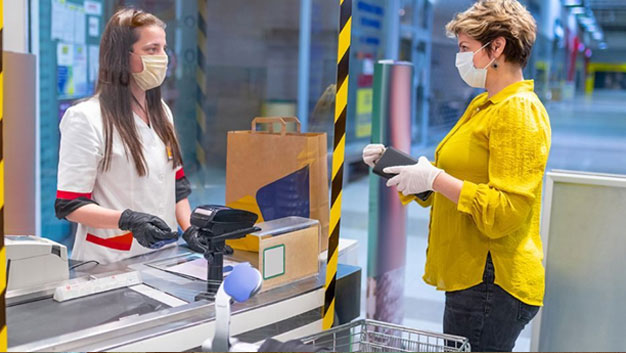 Brick and Mortar
But despite the popularity of online options, physical stores are still ringing the register. According to data from the U.S. Department of Commerce. Brick-and-mortar sales rose from $2.985 billion in 2016 to $3.743 billion in 2019.
Mall retail locations enjoy several advantages over online outlets. Physical stores have employees who can explain features and benefits to customers. Physical stores allow customers to touch and feel the products. Plus let's face it, nothing beats the ability to try something on to make sure it is a good fit.
Shopping in person remains a strong preference for many consumers. The Forbes "State of Consumer Behavior Report" from January 2020 found that 57.5% of consumers over the age of 35 prefer to shop at physical locations, while 45% of consumers ages 18-34 still prefer to shop at physical locations.
Sadly, success will not be easy in the future. Online sales will only accelerate and the consumer's preference for digital research (regardless of where they make their final purchases) gives online companies a leg up regarding first impressions. According to Salesforce and research compiled by Retail Dive in 2018, 87% of customers surveyed start their product searches online.
(2)
Are we Safe?
Any public gathering space, whether malls, schools, sports arenas, theaters, hotels, airports and airplanes, and other forms of public transportation is now recognized as a "petri dish" that presents higher risk for exposure to the virus. Shoppers have been, and will continue to be, anxious about the risk of exposure in these high traffic environments.
Walking around any retail businesses today, you see many makeshift efforts to reduce contact and limit crowds — devices like social distancing tape on floors, Plexiglas shields, hastily written signs, mask mandates or customer count restrictions. These precautions are "cheap" and "easy" as far as meeting safety regulations, but come at the steep cost of heightening fear and ignoring the psychological state of customers. In fact, many feel these safety precautions actually make people feel less safe... and thus... less likely to return to or even enter a store.
Perception is always more powerful than reality. If in person shopping becomes substantially less attractive, malls will become financially unsound as customers and then retail tenants leave to transact elsewhere.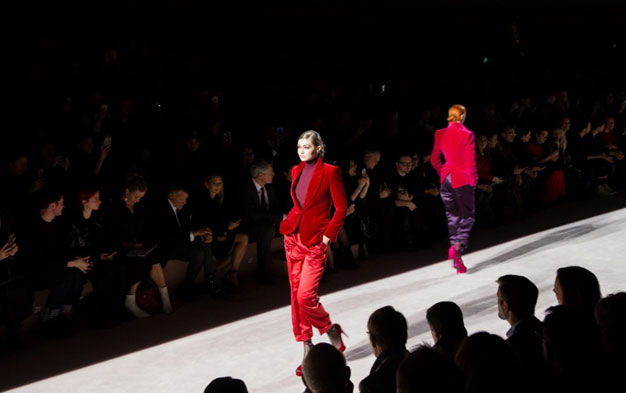 Reimagining the Store
Many retail experts, including some appearing on CNBC, believe retailers need to think about their space as a show — a performance, where "front of house" is serene, while "back of house" supports the complex maneuvers that occur on stage.
Many stores are experimenting with touchless shopping displays to showcase products, which could then be purchased by flagging a staff member, who has a tablet to generate your order and sale.
Physical stores may also opt to reduce square footage dramatically while back-stock is relocated to a central distribution center where "purchases" can be shipped to the shopper's house over the next few days.
Attention to detail, shareable moments, personalization and unique value offerings have so far defined the best in-store experiences.
(2)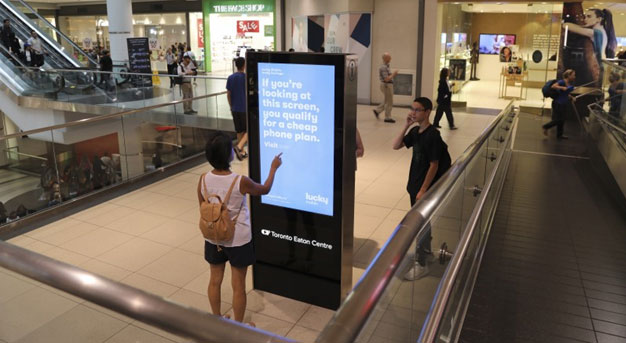 Embracing Technology
If mall retailers adopt technology, many feel they can generate stronger connections with their patrons. People of all ages may love their digital options, however if they can dovetail their physical shopping experience with their online life, malls could survive.
Many people favor the online shopping experience because they can review past orders, save sizes, preferences and payment methods, and even receive suggestions for similar items based on prior purchases. In order to effectively compete, mall retailers need to adopt a similar "we know our client" strategy. It shouldn't matter whether you walk into the Sunglass Hut at the mall or visit their website. Either way, they should know everything about and be ready for you. Developing options for a more personalized service experience could allow malls retailers to compete where technology simply cannot.
The best online retailers have learned that Machine Learning and Artificial Intelligence tools allow for better recommendations, and a "hey, they know me!" reaction - a challenge giants like Amazon have been able to crack.
(3)
The longer retailers wait to integrate these types of features into the in-person shopping experience, the more opportunities they will miss and the closer to extinction they will become.
Multi-Purpose Destinations
Retail analysts feel this pandemic could actually be healthy for malls, as weaker retail concepts are cleaned out to make way for competitors who will survive on relevance, innovation, creativity and customer loyalty.
One strategy has become quite popular in the past few years: mini-stores or stores-within-stores - small, brand-oriented retail shops located within typical department stores or big-box retailers (e.g., Apple product areas in Best Buy big boxes or Best Buy booths inside Macy's department stores).
(4)
We also expect to see an accelerated integration of online with brick-and-mortar as digital companies redesign physical stores post-COVID to complement their online experience (e.g., transaction-less checkout at Amazon Go stores or inventory customized to online reviews and trends in Amazon 4-star stores).
(2)
Malls may also be revolutionized as yoga studios, gyms, professional offices and other service offerings are enticed to fill empty mall spaces thanks to daily traffic that malls can generate. Shared and flex workspaces may be another opportunity for malls with empty square footage to fill.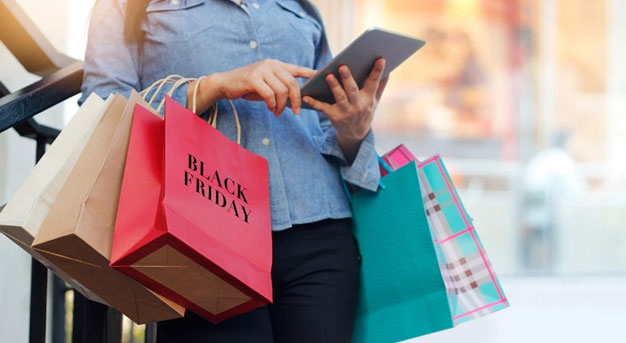 Conclusion
Humans are social creatures and enjoy shopping with others. That experience cannot be replicated online. And certain sectors will never be replaced by the online shopping experience. So we feel there will always be malls. How they will look is yet to be determined.
It's clear that the pandemic has changed how people feel about interacting with the world around them. These changes could last long into the future. That means malls - both retailers and landlords - must be creative in reimagining the destination that potentially will keep visitors coming back.
After all, American's will leave their homes again. Where they will go depends greatly on who adapts to the new norm and who does not.
SOURCES:
(1)
https://www.ups.com/us/en/services/knowledge-center/article.page?name=the-future-of-shopping-malls-in-a-post-covid-world&kid=art1743540d0ab&articlesource=longitudes
(2)
https://www.forbes.com/sites/forbesbusinessdevelopmentcouncil/2020/07/16/why-experiences-could-be-the-future-of-brick-and-mortar-retail/#1876caa74bae
(3)
https://arekskuza.com/the-innovation-blog/amazon-and-artificial-intelligence-in-retail/
(4)
https://www.mimeo.com/blog/the-future-of-retail-marketing-mini-stores/

WT Wealth Management is an SEC registered investment adviser, with in excess of $100 million in assets under management (AUM) with offices in Flagstaff, Scottsdale, Sedona and Tucson, AZ along with Jackson Hole, WY and Las Vegas, NV.

WT Wealth Management is a manager of Separately Managed Accounts (SMAs). With SMAs, performance can vary widely from investor to investor as each portfolio is individually constructed and managed. Asset allocation weightings are determined based on a wide array of economic and market conditions the day the funds are invested. In an SMA, each investor may own individual Exchange Traded Funds (ETFs), individual equities or mutual funds. As the manager we have the freedom and flexibility to tailor the portfolio to address an individual investor's personal risk tolerance and investment objectives - thus making the account "separate" and distinct from all others we manage.

An investment with WT Wealth Management is not insured or guaranteed by the Federal Deposit Insurance Corporation (FDIC) or any other government agency.

Any opinions expressed are the opinions of WT Wealth Management and its associates only. Information offered is neither an offer to buy or sell securities nor should it be interpreted as personal financial advice. Always seek out the advice of a qualified investment professional before deciding to invest. Investing in stocks, bonds, mutual funds and ETFs carries certain specific risks and part or all of an account's value can be lost.

In addition to the normal risks associated with investing, narrowly focused investments, investments in smaller companies, sector and/or thematic ETFs and investments in single countries typically exhibit higher volatility. International, Emerging Market and Frontier Market ETFs, mutual funds and individual securities may involve risk of capital loss from unfavorable fluctuations in currency values, from differences in generally accepted accounting principles or from economic or political instability that other nations experience. Individual bonds, bond mutual funds and bond ETFs will typically decrease in value as interest rates rise. A portion of a municipal bond fund's income may be subject to federal or state income taxes or the alternative minimum tax. Capital gains (short and long-term), if any, are subject to capital gains tax.

Diversification and asset allocation may not protect against market risk or investment losses. At WT Wealth Management, we strongly suggest having a personal financial plan in place before making any investment decisions including understanding personal risk tolerance, having clearly outlined investment objectives and a clearly defined investment time horizon.

WT Wealth Management may only transact business in those states in which it is registered, or qualifies for an exemption or exclusion from registration requirements. Individualized responses to persons that involve either the effecting of transactions in securities, or the rendering of personalized investment advice for compensation, will not be made without registration or exemption. WT Wealth Management's website is limited to the dissemination of general information pertaining to its advisory services, together with access to additional investment-related information, publications, and links.

Accordingly, the publication of WT Wealth Management's website should not be construed by any consumer and/or prospective client as WT Wealth Management's solicitation to effect, or attempt to effect transactions in securities, or the rendering of personalized investment advice for compensation, over the internet. Any subsequent, direct communication by WT Wealth Management with a prospective client shall be conducted by a representative that is either registered or qualifies for an exemption or exclusion from registration in the state where the prospective client resides.

A copy of WT Wealth Management's current written disclosure statement discussing WT Wealth Management's registrations, business operations, services, and fees is available at the SEC's investment adviser public information website (www. adviserinfo.sec.gov) or from WT Wealth Management directly.

WT Wealth Management does not make any representations or warranties as to the accuracy, timeliness, suitability, completeness, or relevance of any information prepared by any unaffiliated third party, whether linked to WT Wealth Management's web site or incorporated therein, and takes no responsibility therefor. All such information is provided solely for convenience purposes and all users thereof should be guided accordingly.