Fresh out of college In 1989, with a degree in Finance & Economics, I felt I had a better-than-average understanding of the economic news cycle and how it impacts the equity markets. However, what I didn't realize then was how often good news could be considered bad and bad news could be considered good. This riddle seemed especially magnified when the Federal Reserve was the one interpreting economic news to determine future Fed action.
I remember asking my mentor 35 years ago after a strong jobs report and GDP release, "why is the market selling off on such good news?" He replied, "the Fed will need to act (tighten) to cool things down or we'll have a runaway economy and inflation. The market knows that and is anticipating the impact." Like a chess strategist, the market paid less attention to the move right in front of it and more attention to the moves that would follow down the line. None of this was taught in college.
In a normal environment of steady 2% inflation, no one need question whether good news in the economy is actually good. But in an economy where supply and demand are misaligned and inflation has surged to four-decade highs, any news gets complicated to interpret. Today we aim to simplify by examining several news scenarios
The Stock Market Rallies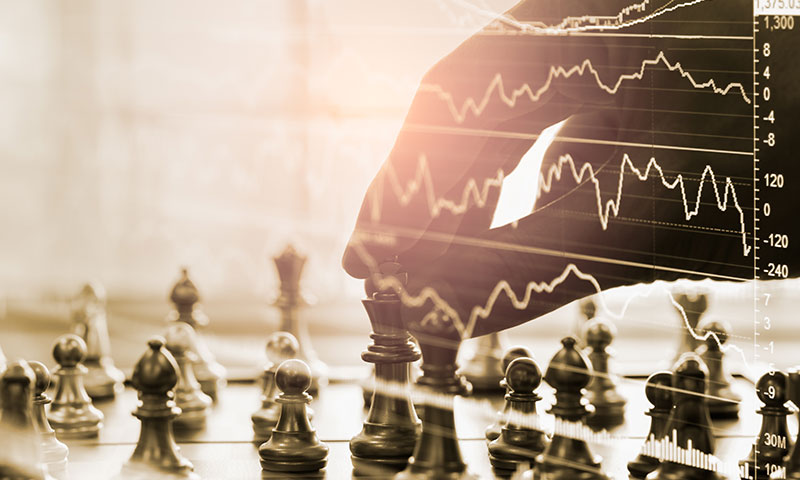 In a normal economic environment, a stock market rally would be considered good news, because it means investors have a little more wealth or they're making progress toward their retirement goals. Rising stock prices can have a measurable effect on consumer confidence and overall sentiment leading to additional spending and more economic expansion.
In an inflationary economic environment, a rallying stock market could be considered bad news, because excess wealth contributes to higher inflation. Strong consumer confidence and robust consumer spending are not exactly what the Fed hopes to see as they work to slow down demand to drive down prices.
Since January 1st of this year $9 trillion of wealth has been lost in the equity markets.
(1)
With US GDP for 2022 estimated at $21 trillion, it puts in perspective just how far the equity markets have corrected. How does the Fed view that gloomy news in their fight against inflation? Most likely, it's considered good news.
The Unemployment Rate Rises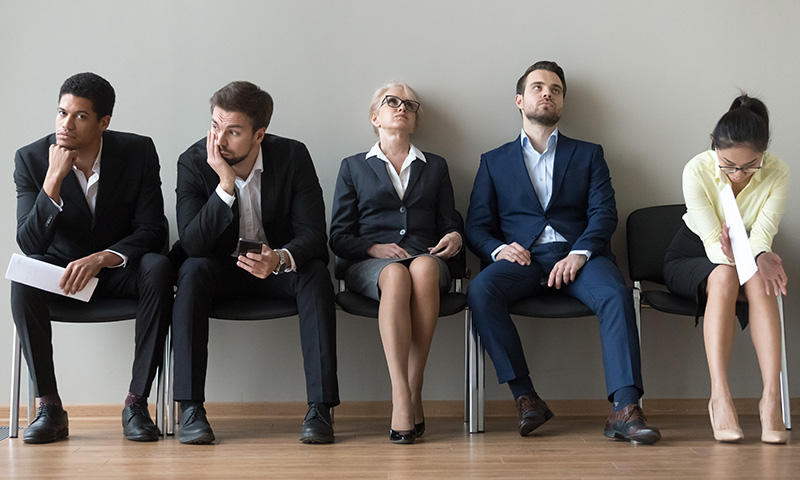 In a normal economic environment, a rise in unemployment would be considered bad news– especially for workers who are actively seeking employment.
In an inflationary economic environment, higher unemployment could be considered good news, because it signals weakening in an unusually tight labor market. Decades low unemployment has accelerated wage growth, which has fueled inflation across the economy. Fed Chair Jerome Powell has commented, "prolonged and entrenched high inflation would be even worse than moderate increases in the unemployment rate... We think we need to have softer labor market conditions. . . I wish there were a painless way to do that. There isn't."
(2)
Such statements make clear that bringing down inflation is a higher priority for the Fed than keeping unemployment at historically low levels.
Unfortunately (hard to believe I'm using that word), the latest US labor report on October 7th showed the US economy added 263,000 jobs in September — a slower pace of growth than the previous month – but not really evidence of a softening labor market. The Fed still needs greater labor disruption as it scrambles to tackle out-of-control inflation.
(3)
Manufacturing Activity Cools
Contrary to popular belief, many Americans work in manufacturing. In fact, it's still a top 5 industry in the US.
(4)
So a downturn in manufacturing could come with significant layoffs.
In a normal economic environment, such a downturn would be considered bad news, as it reflects a slowing economy.
In an inflationary economic environment, slowing manufacturing could be considered good news, because a slowdown not only adds to a softening labor market, but could also provide some relief for gummed up supply chains. Recently, those ordering from manufacturers are seeing their goods delivered in a timelier manner. Improved supply ultimately means less upward pressure on prices.
Home Prices Rise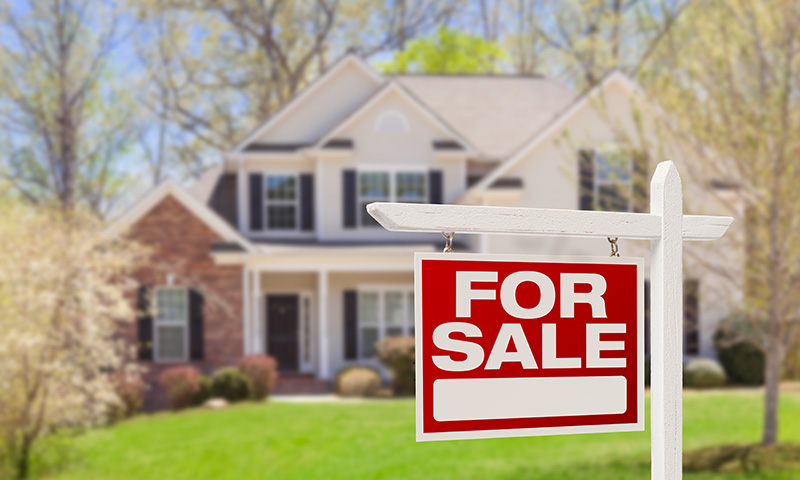 In a normal economic environment, rising home prices would be considered generally good news for homeowners, because they see their largest asset rise in value. Consumer Confidence can be closely tied to the value of one's home.
In an inflationary economic environment, rising home prices could be considered bad news because shelter is a massive component of most inflation indexes, especially CPI. There are second-order effects as well, as rental costs rise when property values increase thus creating a higher priced rental market.
As the Fed raises interest rates in its battle against inflation, one targeted effect is that mortgage lending rates follow suit, driving up monthly payments and driving down the amount of home a consumer can afford. Deteriorating housing prices is one key component of the Fed's battle to get inflation under control.
Inventory Levels Become Bloated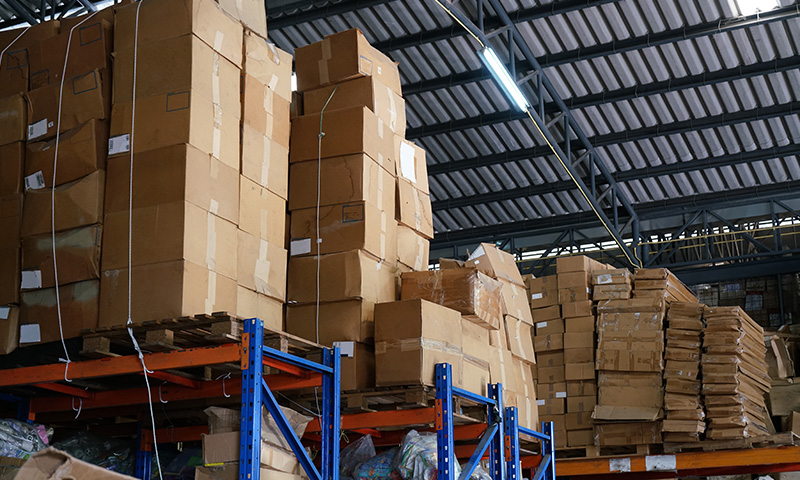 In a normal economic environment, bloated inventories would almost always be considered bad news, because it means businesses aren't selling as many goods as they had planned. Storing extra goods is costly. Goods that don't sell are at risk of becoming obsolete and will need to be sold at a discount, thus effecting profit margins.
In an inflationary economic environment, bloated inventories could be considered good news, because the prevailing economic narrative of the past year has been inflation caused by supply chain bottlenecks and a lack of goods available to market. Indications of bloated inventories would help reduce inflation as prices fall for some categories of goods.
Here's a real-world example: On Thursday, September 30th, Nike said its inventory levels soared 65% in North America (its largest market) and 44% worldwide year over year last quarter. After navigating limited supply in 2021, Nike is now carrying far too much product, particularly when it comes to clothing.
"We effectively have a few seasons landing in the marketplace at the same time," creating a glut, Nike CEO John Donahoe said on a call with analysts Thursday. Donahoe went on to explain that when Nike factories in Vietnam and Indonesia had to close after COVID-19 outbreaks, goods arrived late for this year's spring, summer and fall seasons. Then Nike's upcoming holiday season orders arrived earlier than planned. Essentially a supply chain mess which will result in deep discounting and lower margins.
(5)
Good news for the inflation battle.
Consumer Confidence Plummets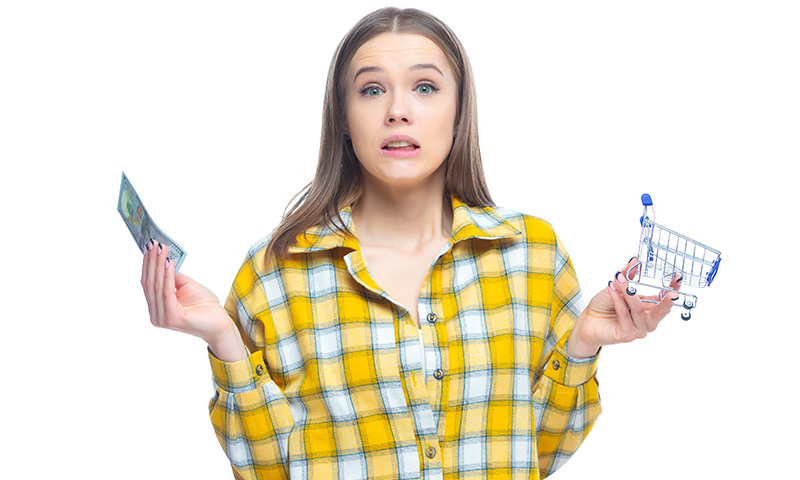 In a normal economic environment, falling consumer confidence would be considered bad news, because confidence affects consumer spending behavior regardless of actual fundamentals that underlie the economy. Bad vibes and economic uncertainty can cause consumers and businesses to operate as though conditions are deteriorating more than they are in reality, thus perpetuating a slowdown that didn't previously exist.
In an inflationary economic environment, falling consumer confidence could be considered good news, because just maybe on their own consumers will scale back spending and businesses will scale back hiring, relieving pressure on supply chains and labor markets – all of which contributes to declining inflation.
Conclusion
While this White Paper does not contain an exhaustive list of "good news is bad news" scenarios, I think the lesson is clear. In a normal economic environment, good news is good and bad news is bad. In an inflationary economic environment, the narrative flips. Any good news associated with strong demand may be considered bad news in the Fed's battle against inflation. Similarly, any news, good or bad, associated with the supply chain may have the counter effect in the Fed's inflation fight.
Let me be clear: the Fed is trying to slow demand by making lending more expensive, increasing unemployment, and overall, measurably curtailing demand. Like a cancer treatment facility, they are trying to impart just enough pain to kill the disease without killing the patient.
Remember, the Fed's ultimate goal is not to slow the economy. Its ultimate goal is to bring inflation into the targeted 2% range. Policy tools that slow down the economy are just means to achieve that end. Ultimately, prices will stabilize as inflation cools, the Fed will get to neutral policy, the equity markets will settle in and volatility will decline. Good news will once again, eventually, be good news.
Sources