Many people assume financial advisors simply manage their clients' investment accounts, i.e. pick stocks, select ETFs, determine risk tolerance, set a target asset allocation, etc. While this is a very important part of what we do, investment management is only one component of a more comprehensive service known as financial planning. Now you may be asking yourself: "What is the value in financial planning? I'm not wealthy, do I really need a financial plan? What does financial planning even mean?"
Financial planning involves stating goals and objectives, identifying risks, developing an actionable plan, monitoring progress and updating the plan as circumstances change. To many people this is a daunting exercise, but it is critically important. To what degree you develop and stick to your financial plan could have a meaningful impact on your financial comfort now through retirement. This is where a financial professional can help.
As financial advisors, we routinely help clients make important financial decisions, such as when to pay off a home, budget for a bucket list vacation, finance a kitchen remodel or add a guest house to their property. As important as helping you understand what you should be doing with your money, a financial planner can be instrumental in helping you understand what you shouldn't be doing. Financial planners can help you avoid a host of financial missteps - like taking distributions from the wrong accounts at the wrong time, taking Social Security too early or too late, retiring before you are financially prepared, or committing to a large purchase or financial obligation such as a wedding or college education without understanding the impact of the decision on your overall financial plan.
A financial planning professional not only can help you build your initial plan and provide technical advice, but can also provide coaching and ongoing emotional support. This may sound a bit intangible (and it is!), but it is critical to your success. On countless occasions, we have helped clients through the grieving process of losing a spouse, child or parent. Having a trusted financial advisor navigating the financial complexities of these situations in the background allows these clients to give full attention to family, friends and the grieving process during these difficult times. This is the true value proposition inherent to financial planning services.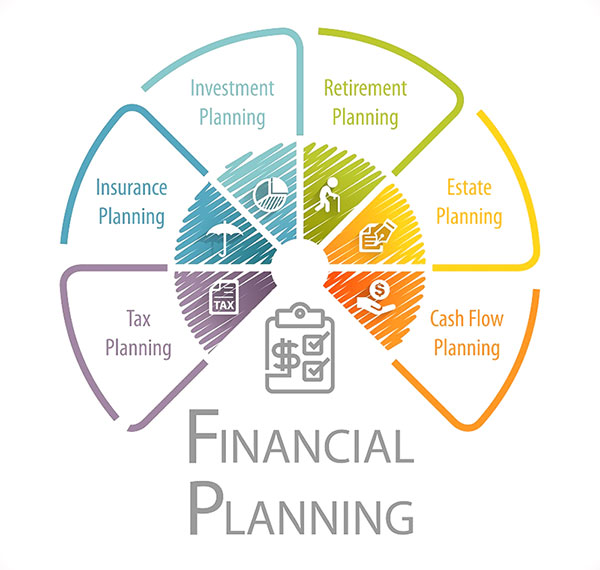 We have also learned that given no guidance investors will nearly always make the wrong decision at the wrong time. As humans, we have a natural impulse to avoid risky situations, including market volatility. But that inclination to run away by selling during a market downturn or periods of exceptional volatility invariably come at a financial cost. As the chart below shows, the point of maximum financial opportunity nearly always coincides with when you feel most vulnerable and depressed, and the point of the greatest financial risk is when investing feels easy. Selling at the bottom and buying at the top has never made an investor a penny. Research shows that investors who work with a professional advisor are more likely to stay committed to their financial plan during market downturns and avoid panic selling.
(1)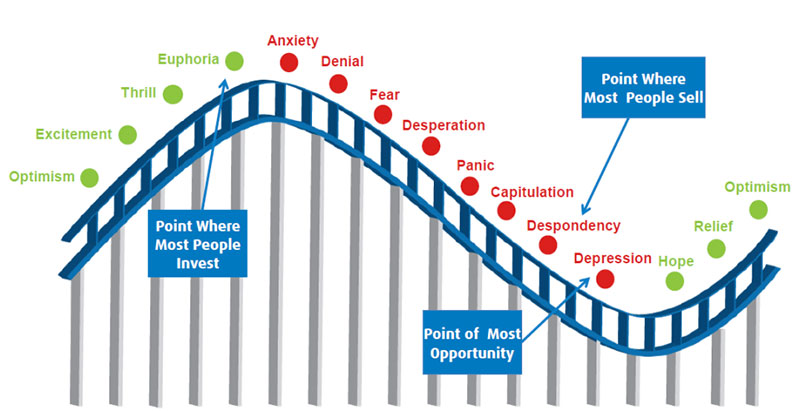 Professional financial planning can give you a psychological boost that could make you measurably happier by reducing stress and freeing up your time to focus on the things that matter to you. Choosing how you spend your time can have a huge impact on your happiness and well-being, regardless of financial stressors.
So, in a nutshell, professional financial planning can potentially lead to better decisions, more money, less financial risk, less stress, more leisure time at your disposal and a happier life. How's that for value?
Sources
Top 5 Mistakes Investors Make in a Market Sell-Off
MorganStanley.com