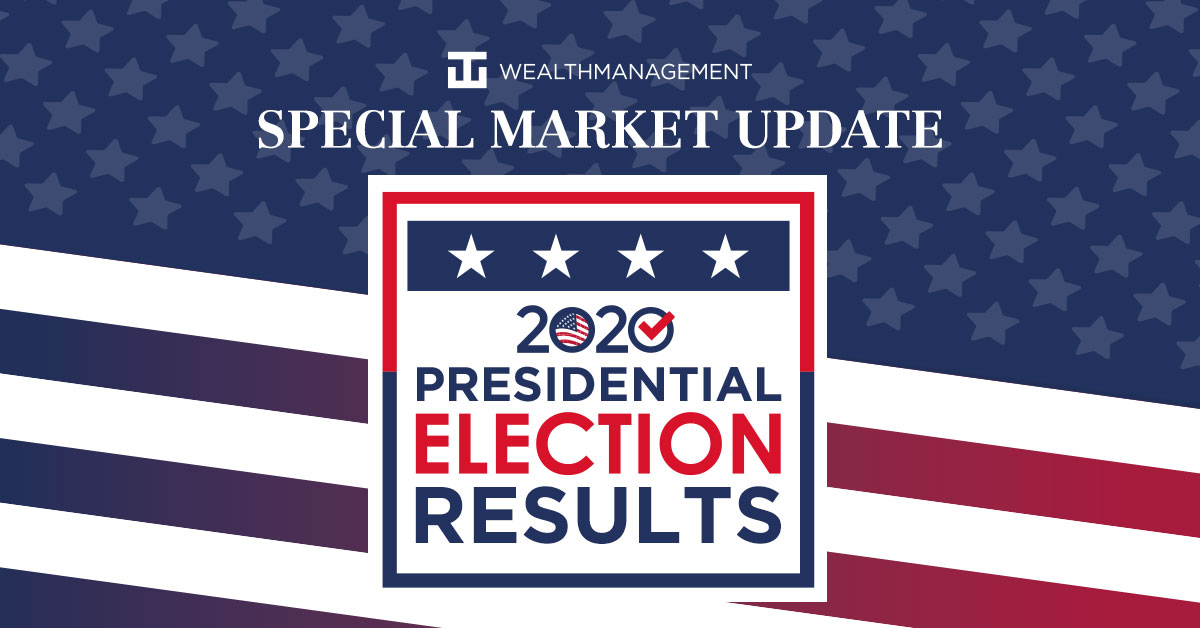 Wall Street's positive response over the past two days to the yet-to-be-decided election implies that investors think political gridlock is good for financial markets, as a balance of power traditionally has meant more of the status quo. There is nothing the equity markets hate more than change and uncertainty.

Equity indices pushed higher on Wednesday, the day after the election, as the "blue wave" turned into more of a "ripple", lessening the prospects for an increase in regulations and taxes. Treasury prices advanced, driving yields lower, primarily due to the diminishing prospects of a further round of fiscal stimulus and accompanying inflationary pressure.

The precise election outcome remains in question this week. With a Trump victory, we would see the status quo retained with a Democratic House and a Republican Senate / White House. On the other hand, a Biden victory would produce a Republican Senate and a Democratic House / White House. Either way, political balance of power is the likely outcome.

As previously highlighted in our October 2020 White Paper, the markets historically have performed best under a Democratic President and a Republican Senate, returning an astonishing +15.7% on average in those eight periods.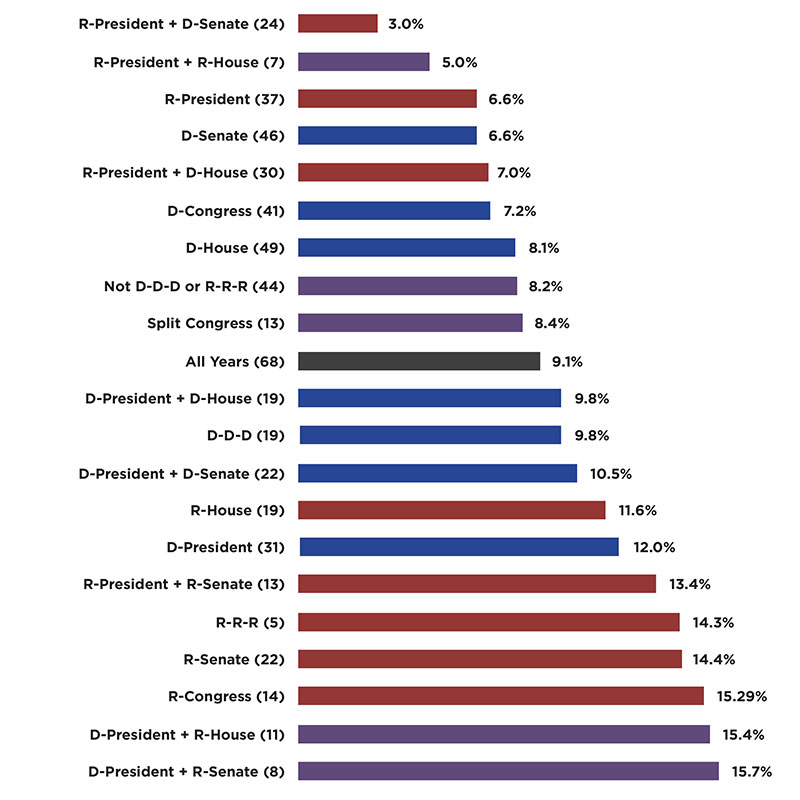 Announcing a winner to the election, and thus releasing the pressure valve on uncertainty, is enough in our mind for a market rally in the coming weeks. The eventual sitting of a President in January 2021, the imminent prospect of a COVID-19 vaccine, further development of virus treatments, and the economic stimulus to follow should help the economy and financial markets through the first quarter of next year.

If you have any questions, please contact your financial advisor to discuss your personal financial situation and how these unique developments may affect your personalized plan, if at all.